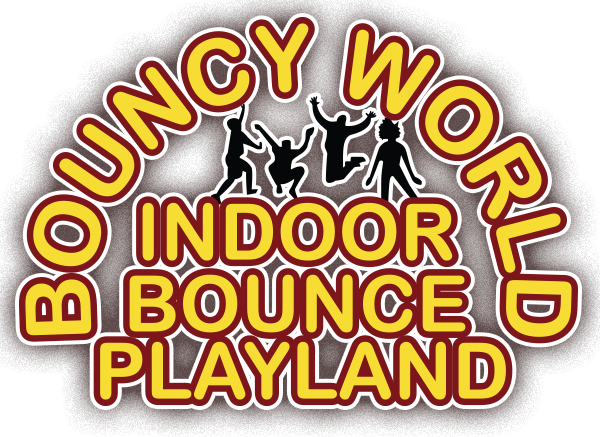 FAMILY FUN DONE THE RIGHT WAY!
WHOO HOO! WE ARE FINALLY OPEN ! IF WE COULD GET ANY CLEANER WE DID!! CHECK IN PROCESS IS SIMPLE AND SAFE. WE WILL BE CHECKING TEMPERATURES WITH TOUCHLESS THERMOMETERS AT THE ENTRANCE AND WE HAVE ADDED MORE SANITIZER STATIONS THROUGHOUT. WE'VE IMPLEMENTED MORE FREQUENT CLEANING AND DISINFECTING TIMES THROUGHOUT THE DAY TO ENSURE THE SAFETY OF OUR GUESTS AND STAFF MEMBERS.
SO COME ON IN! WE SELL MASKS!

BOUNCY WORLD INDOOR BOUNCE PLAYLAND & CAFE' IS A SOCKS ONLY FACILITY FOR THE PURPOSE OF SANITATION. FORGOT SOCKS? NO WORRIES, JUST $3.00/PAIR.
THE RULES :
ALL JUMPERS MUST WEAR A WRISTBAND TO USE ATTRACTIONS.
ALL GUESTS MUST LEAVE SHOES IN A CUBIE OR LOCKER AND WEAR SOCKS PASSED THE GATES. (NO STOCKINGS, TIGHTS, FISHNET, ETC. )
ALL OUTSIDE CONTAINERS MUST BE KEPT/CONSUMED ON THE OUTSIDE OF THE GATES. WATER BOTTLES INCLUDED.


OPEN BOUNCE
HOURS EVERYDAY
11:00AM – 8:00PM

ALL DAY ADMISSION
WITH IN/OUT PRIVILEGES
MONDAY - THURSDAY
$12.00
FRIDAY - SUNDAY
$14.00
(1) 2yr old or younger gets a free wristband with (1) paid wristband. (this cannot be combined with any other offers/discounts)

RESERVE YOUR OWN SPACIOUS PRIVATE PARTY ROOM FOR 3 HOURS!
PRIVATE PARTY HOURS
CALL FOR AVAILABILITY
10:00AM – 1:00PM
11:00AM – 2:00PM
2:00PM – 5:00PM
3:00PM – 6:00PM
5:00PM – 8:00PM
6:00PM – 9:00PM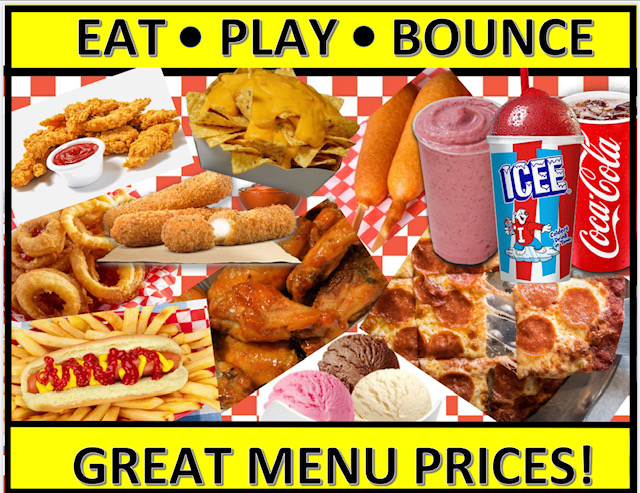 WALK-IN PARTIES WELCOME!
Designated Set Up In Dining Area
BRING YOUR DECORATIONS, CAKE, CUPCAKES, ICE CREAM ONLY!! NO OTHER OUTSIDE FOODS, DRINKS, OR CUPS/CONTAINERS!!
LET US HELP FILL YOUR DAY WITH JOYFUL MEMORIES.
CALL FOR DETAILS!!