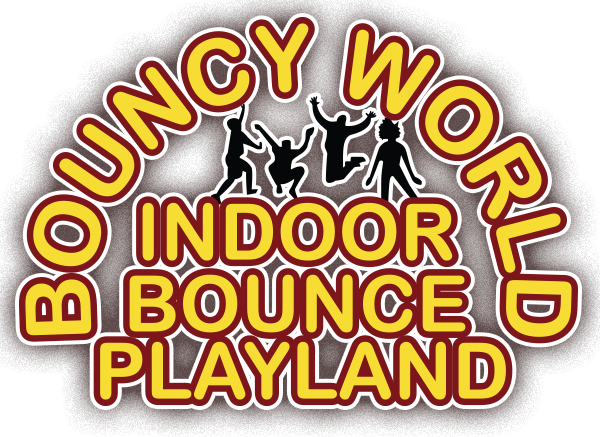 WHOOHOO!!
WE ARE NOW OPEN!!
IF WE COULD GET ANY CLEANER WE DID!! CHECK IN PROCESS IS SIMPLE AND SAFE. WE WILL BE CHECKING TEMPERATURES WITH TOUCHLESS THERMOMETERS AT THE ENTRANCE AND WE HAVE ADDED MORE SANITIZER STATIONS THROUGHOUT. WE'VE IMPLEMENTED MORE FREQUENT CLEANING AND DISINFECTING TIMES THROUGHOUT THE DAY. WE WILL ALSO BE OPERATING AT 50% CAPACITY TO ADHERE TO OUR STATE REGULATIONS TO ENSURE THE SAFETY OF OUR GUESTS AND STAFF MEMBERS.
SO COME ON IN! WE SELL MASKS
ASSORTED COLORS
OPEN BOUNCE
HOURS EVERYDAY
11:00AM – 8:00PM

ALL DAY ADMISSION with In/Out Privileges
Monday - Thursday $12.00 Friday - Sunday $14.00
(1) 2yr old or younger gets a free wristband with (1) paid wristband. (this cannot be combined with any other offers/discounts)

RESERVE YOUR OWN SPACIOUS PRIVATE PARTY ROOM FOR 3 HOURS!
PRIVATE PARTY HOURS
CALL FOR AVAILABILITY
10:00AM – 1:00PM
11:00AM – 2:00PM
2:00PM – 5:00PM
3:00PM – 6:00PM
5:00PM – 8:00PM
6:00PM – 9:00PM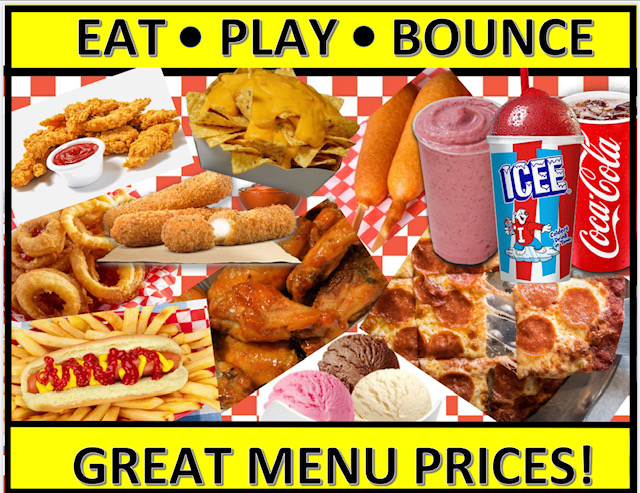 THE RULES :
ALL GUESTS MUST LEAVE SHOES IN A CUBIE OR LOCKER AND WEAR SOCKS PASSED THE GATES. (NO STOCKINGS, TIGHTS, FISHNET, ETC.)
ALL JUMPERS MUST WEAR A WRISTBAND TO USE ATTRACTIONS.
ALL OUTSIDE CONTAINERS MUST BE KEPT/CONSUMED ON THE OUTSIDE OF THE GATES. WATER BOTTLES INCLUDED.
WALK-IN PARTIES WELCOME!
10 KIDS:
$95 MONDAY - THURSDAY
$115 FRIDAY - SUNDAY
BRING YOUR CAKE, CUPCAKES, ICE CREAM ONLY!! AND ALL YOUR DECORATIONS!
LET US HELP FILL YOUR DAY WITH WITH JOYFUL MEMORIES.
BOOK YOUR NEXT PRIVATE EVENT WITH US!! WE DO THEM ALL!!
Church Events, Baby Showers, Sports Banquet, Meet & Greets, Family Reunions, Club Meetings,
AND OF COURSE BIRTHDAY PARTIES.
These guys are so awesome! ... $12 OR $14 for all day open jump & Tuesdays and Thursdays free balloon twisting and face painting... You can't beat it!       - Michelle L.

We just had our son's first birthday party here and the experience was amazing!!! -Ray F.

Bouncy World is an awesome place for my kids to let out some energy and allow their imaginations go to work.              -Joven T.

I highly recommend this place to anyone very clean great environment for kids and family!!! -Heaven S.